#MustReadin2015 is a personal challenge to commit to reading the books you choose this year.  Anyone is welcome to join in!  Visit creator Carrie Gelson's site here for more information and for links to other #MustReadin2015 book lists. 
I don't know about you all, but life has been busy around here lately!  Mother Nature's snow this winter contributed to the reduction of Spring Break to Spring Weekend, and we had to cram in the holiday festivities and family time, which included celebrating my Grandmother's 86th birthday.  I didn't slack off on my reading, however, and managed to make some progress on my #MustReadin2015 list.  In the spirit of multitasking and fitting everything in to Spring Weekend, I've combined this update with #IMWAYR.
(Thank you Jen at Teach Mentor Texts and Kellee & Ricki at Unleashing Readers for hosting It's Monday! What are you Reading? Readers across the blogging community connect their latest reading experiences, opening new possibilities for sharing the impact of books on our lives. )
There are 19 books on my #MustReadin2015 list, and I have read six of them so far. One of my favorite things about reading is that I can share this gift with my kids.  My eight year old son has been introduced to many sensitive topics through the books we have read, and this gives him the opportunity to ask tough questions and learn about how people treat others.  I hope this is impacting his ability to act with empathy throughout his life.
The books below include some that we've read together:
Gifts from the Enemy is the story of Alter Weiner, a survivor of five Nazi prison camps during WWII, written by Trudy Ludwig.  This true account of Weiner's experiences provides an opportunity to discuss The Holocaust in a way that kids can understand.  In the afterword, Weiner shares that those impacted by his story say that "Your story must be retold to the old and the young.  Present and future generations must remember the Holocaust, learn from it, and do everything possible to prevent another genocide from happening again."    While working in a prison labor camp, Weiner is about to give up when he receives unexpected gifts from a stranger, who happens to be someone that he thought of as the enemy.  These acts of kindness help him find the strength to carry on.  They also provide readers with a context in which to consider the complexities of human beings.  We aren't all just one way.  
We also read Caminar by Skila Brown together.  I think it was the first time my son had encountered an entire novel written in verse, so he was captivated by the structure. Caminar is told through the eyes of a young boy whose village in Guatemala has been attacked by rebels.  He finds himself alone with difficult choices to make in order to stay alive.  As we read, my son asked, "Is this true? Did this really happen somewhere?"  Caminar helped him to see that not all kids live the way he does.  It is a work of fiction but is inspired by the 40 years of war that affected even those who did not want to be part of it in Guatemala, beginning in 1954. Both of these books have helped a young reader put himself into worlds that previously seemed foreign and brought them to life.  He is learning to appreciate what he has in his life and that we can understand the lives of others through story.
——————————————————————————————————————————————————–
Below are the additional books I have read so far.  I highly recommend all of them for various readers! 
In All the Answers, by Kate Messner, the main character discovers that her new pencil can help her get the answers right on tests.  Is this cheating?  A great discussion point for young readers! This book also speaks to students with test anxiety, and these students will identify with Ava from the first chapter.   
In All the Bright Places, Jennifer Niven tackles the sensitive topic of teen suicide. (This one is not appropriate for young readers.)  The characters are gripping, and I found myself understanding people who think differently than I do. Finch's adrenaline is powerful and there were many times that I was turning the pages about as fast as he was trying to run away from his life. This book has the potential to be life-changing for certain kids.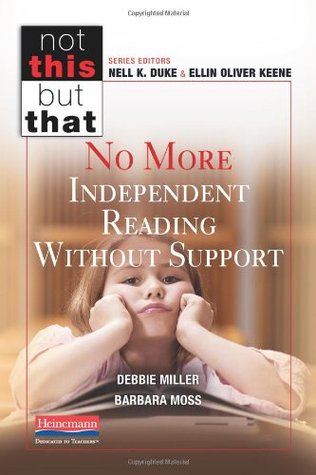 I've written separate posts about Echo (here) and No More Independent Reading without Support (here), so I'll link you back to those for full reviews.  Check out the spring update for the #MustReadin2015 Community on Carrie's blog here!
I'd love to hear what you are currently reading in the comments!  The book is in your court…